Anne Hathaway's Charitable Beau Under Investigation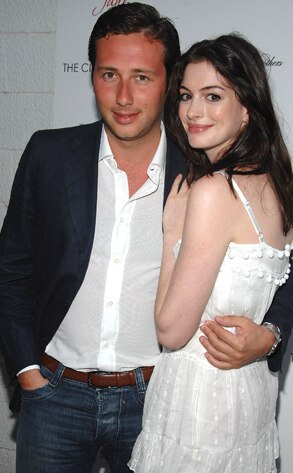 Jun. 9, 2008
Anne Hathaway's boyfriend is having money trouble. Again.
The New York State Attorney General's Office is investigating the Follieri Foundation, a charity run by Hathaway's guy, Raffaello Follieri, that helps fund vaccines for impoverished children in the Third World, per the organization's website.
Hathaway has done outreach work for the organization and, up until sometime last year, sat on its board of directors.
"Since she is no longer associated with the foundation, why would you expect her to be familiar with all of this?" the actress' rep told the New York Post when asked about the Get Smart star's knowledge of the investigation.
While the exact nature of the inquiry is currently unknown, the Attorney General's Office has confirmed that it issued subpoenas for various financial records.
A rep for Follieri said the 29-year-old businessman "looks forward to concluding this matter in a timely and expeditious manner...so that he may continue to fulfill his ongoing philanthropic endeavors worldwide."
"Raffaello Follieri and his attorney, Cyrus Vance [Jr.], have been cooperating fully with the Attorney General's Office to satisfy their routine inquiry," the rep said.
Follieri, who has been romancing Hathaway since 2005, was cited in April for bouncing a $215,000 check to an associate. Criminal charges were dropped after he turned himself in to the NYPD and made arrangements to settle the debt.
He was also ordered to pay $240,000 to a Washington, D.C.-based public relations firm that repped him while he was fighting a lawsuit brought by real-estate magnate Ron Burkle, who accused Follieri of misusing at least $1.3 million of $55 million that was supposed to be put toward a joint property venture.
In the suit, Burkle alleged Follieri had racked up inappropriate expenses for, among other things, "excessive use and inappropriate private jet travel for Follieri, his actress girlfriend and his father."
The two sides settled earlier this year.