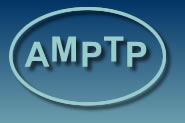 An Open Letter to the Entertainment Industry
Last week, we offered the Writers Guild of America a New Economic Partnership, designed to lead our industry into the 21st century global marketplace.
Our proposals included new offers in new media: compensation for streaming video, jurisdiction over certain new media content and residuals for content delivered over alternative digital channels. These proposals are in addition to payments currently made to writers for paid digital downloading.
And ours is not a "take it or leave it" offer. It is designed to allow both sides to engage in the kind of substantive, give-and-take negotiation that can lead to common ground.
The WGA leadership asked for five days to review our proposals and respond. So, with the ball in the WGA's court, we look forward to what they have to say when we meet today.
The Facts:
Our proposals would give writers more than $130 million over the three-year contract, on top of the annual $1.3 billion in payments they currently receive.


For example, under the plan, by the third year of the contract, a writer who delivers a script for a feature film will receive a MINIMUM of approximately $115,000, an increase of nearly $10,000 over the current contract. And the writer of a one-hour television network pilot will get a MINIMUM of more than $44,000, up from the current $41,634. Keep in mind, all such payments are made even if the film bombs or the television show never makes it to air. And the minimums are in addition to residual payments that can continue throughout the writer's life.


Our offer will maintain and strengthen the writers' generous health and pension benefit plans – two of the best in the country. Writers can continue to enjoy the plans without having to make any contributions themselves.
The Future:
The fallout from the WGA's decision to strike has been strong and far-reaching. But what we have witnessed so far is just the tip of an iceberg of economic dislocation if an agreement cannot be reached before January.
A long strike is bad for writers and producers alike. But it is disastrous for the thousands of workers and businesses who will lose income and livelihoods even though they have no direct stake in the outcome of this dispute.
We owe it to our industry and this community to engage in good-faith negotiations so we can reach a prompt and just settlement.
This is not a zero-sum campaign where there is one winner and one loser. We need the writers, and the writers need us. And we need to work together if we are going to navigate the rapids of this increasingly complex, high-tech economy.
We choose to remain hopeful, because the alternative is simply too bleak to contemplate. It is in this light and spirit that we look forward to the WGA leadership's response today. Just saying "no" is not an option. Together, we must find a way to say "yes." We hope that kind of progress can begin this week.