Facebook hangs its head over ad system
After a massive protest, the networking site alerts users they can opt out of the controversial Beacon.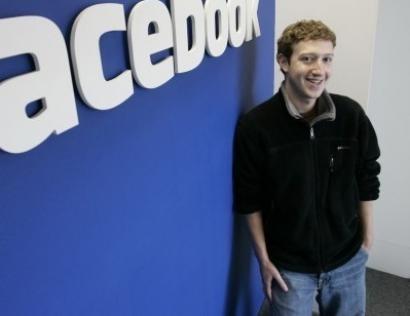 By Jessica Guynn
Los Angeles Times Staff Writer
10:39 AM PST, December 5, 2007
SAN FRANCISCO — Beacon, the online advertising system that was supposed to light Facebook Inc.'s way to riches, has created such a dark storm of controversy that Chief Executive Mark Zuckerberg today told users they could turn it off.
The dramatic reversal in the face of huge public outcry is an attempt to restore the company's battered image with its more than 55 million users and the marketers trying to reach them. Zuckerberg posted a mea culpa on the social networking site's blog (
http://blog.facebook.com/blog.php?post=7584397130
).
"We've made a lot of mistakes building this feature, but we've made even more with how we've handled them," Zuckerberg wrote in notifying users that they could opt out completely. "We simply did a bad job with this release, and I apologize for it."
Facebook last week tweaked the Beacon system, saying it would no longer alert users' friends about what they do and buy on the site without their explicit permission. The move came in response to a mass online protest led by political activist group MoveOn.org, which in two weeks organized more than 50,000 users. But the changes did not appease privacy experts who have been sharply critical of Beacon.
Beacon is an online tracking tool that keeps tabs on the goods and services Facebook users buy or rent on partner sites such as Fandango.com and Blockbuster.com, then broadcasts those activities to friends on a news feed. Marketers hoped the system would get their brands in front of Facebook users.
Instead, users complained that the system was too intrusive and even ruined Christmas surprises when they saw what gifts their friends and family were buying.
MoveOn.org and privacy advocates pressured Facebook to give users a way to opt out of the system.
"Facebook's policy change is a big step in the right direction, and we hope it begins an industrywide trend that puts the basic rights of Internet users ahead of the wish lists of corporate advertisers," MoveOn.org spokesman Adam Green said in a statement.
Sean Lane, who joined the online protest after a surprise gift to his wife of a white gold and diamond ring from Overstock.com was broadcast to everyone in his Facebook network, posted on MoveOn.org's protest wall: "This is a pretty powerful feeling. Honestly, I didn't think that people could make changes like this through civil action. I am very proud to be a part of this!"
But another Facebook user, Andrew C. of Ithaca College, who posted on the wall, remains concerned: "The blog also did not address the fact that even if we turn Beacon off they [Facebook] will still be receiving information about our activity on third party sites. I want to know what Facebook is doing with information and how I can keep them from even having an inkling of what I am doing on other sites."
Facebook could not immediately be reached for additional comment.
When users first complained, the site argued that it offered two ways for users to keep information from reaching their friends and that users would soon become accustomed to it. When the protest continued, it tried to appease users with tweaks such as making opt-out boxes larger and having them remain on the screen longer.
The dilemma confronting Facebook is common to Internet companies that rely on advertising for revenue: how to generate revenue from users without alienating them.
"Facebook has succeeded so far in part because it gives people control over what and how they share information," Zuckerberg wrote. "This is what makes Facebook a good utility, and in order to be a good feature, Beacon also needs to do the same. People need to be able to explicitly choose what they share, and they need to be able to turn Beacon off completely if they don't want to use it."