As Medical Patents Surge, So Do Lawsuits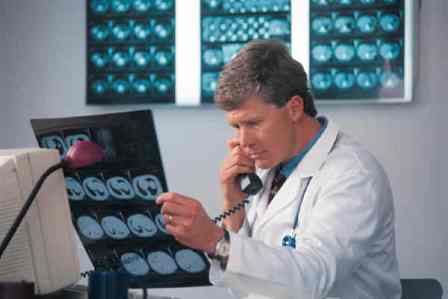 Tresa Baldas
The National Law Journal
07-16-2007
A surge in patents that protect surgeries and other medical methods has triggered numerous lawsuits in recent years, with inventors fighting more vigorously than ever to protect their intellectual property rights.
Patent lawyers say doctors and scientists are suing to protect everything from laser eye surgery techniques to stent procedures to methods for declawing a cat.
The medical community is weary of the trend, noting that threats of patent infringement litigation could interfere with effective patient care.
Attorney John Dragseth said he has noticed a new trend: doctors getting their own patents, and then asserting them against medical device companies in court.
"Many physicians are constantly coming up with new techniques and devices. They have started to see some of their colleagues strike it big with patents, so they have tried to do the same," said Dragseth of the Minneapolis office of Fish & Richardson.
Dragseth cited the recent case of Dr. Gary Michelson, who in 2005 received a $1.35 billion settlement after suing a medical device company over his patented spinal surgical technique that speeds recovery. Medtronic v. Michelson, No. 01cv2373 (W.D. Tenn.).
Last month, a veterinarian who sued a surgical instrument maker over his patented technique for declawing a cat also won his case when the U.S. Court of Appeals for the Federal Circuit upheld his patent. Young v. Lumenis, No. 06-1455 (S.D. Ohio).
About 100 medical-process patents are issued a month -- double the amount in the 1980s, according to the American Association of Orthopedic Surgeons, the Georgetown Journal of Legal Ethics and other legal and academic journals.
A spokesman for the U.S. Patent and Trademark Office had no exact figures for medical-method patents, confirming only that "because we are seeing an increase in medical/surgical method applications," more hires are being sought.
"My business is booming," said patent lawyer Glen Belvis of Chicago's Brinks Hofer Gilson & Lione, who credits technological advances for driving the medical-patent boom. "As a patent lawyer, I have a ton of great, innovative things that I can now protect."
Currently, Belvis is helping secure a patent for a new laser eye surgery technique. "The way the system works right now appears to be very effective. It has never prevented anyone from practicing a surgical technique, and I don't believe a patient has ever been deprived of a surgical technique because of patents," he said. "They allow for innovation to advance and force people to play by the rules."
Patent attorney Eric Raciti of the Cambridge, Mass., office of Washington's Finnegan, Henderson, Farabow, Garrett & Dunner, said that method patents have become "the bread and butter of patent-getting" in the medical community for a good reason. He said that with most advances, it's the procedure that's novel, not the material that goes into it. For example, he said, a doctor may want to fix a certain type of incision in an organ. It might just be a piece of gauze that does the trick, but the way you apply it is what's truly innovative.
Raciti recently helped secure a patent for a method to seal a hole in a spinal disc. He's now seeking additional patent coverage for the actual patch that seals the hole. Raciti views such patents as essential to both inventors and the medical community.
"What it does is it provides something for other companies to work around. The patent is out there. It's wide open. The whole world looks at it and thinks, 'How do I get around it?' That inspires more creativity and more development," Raciti said.
The medical community is weary. "It's not clear that providing a monopoly over a certain process promotes innovation in the field of patient care delivery," said Aaron Kesselheim, a patent attorney and doctor who conducts health policy research at Brigham and Women's Hospital in Boston.
"The legal concern is that physicians won't do something because they're concerned that somebody will sue them, and if that affects the care that they are trying to provide to the patients, then that's a negative," he said.
Kesselheim noted that a 1996 federal law prohibits method infringement lawsuits against doctors. But medical device makers can be sued for inducing infringement of a method by a doctor. And universities and companies are increasingly trying to impose restrictions on the use of their intellectual property.
"Over the past five or 10 years, the patent office has been very permissive about allowing these patents to be issued, and that's a problem because the only way of getting them overturned is the legal process -- either by suing the company, or having it invalidated in court," Kesselheim said.