The Art Of The 'To' Line
People, use the bcc field of an email window so recipients can't see everybody else's address.

Unless, like Susan Estrich, one of Fox News' token liberal commentators, you need to display connections.

She just sent out a personal press release to about 200 friends, TV pundits, celebrities, and neglected to hide their email addresses.

Ah, I get it now: this is the old people's version of a showy friends list on Facebook.

Sycophantic touch, by the way, putting Roger Ailes, her boss at Fox News, at the top of the list.

Does Estrich have any idea of the contempt with which the former Nixon aide regards those crippled liberals he puts up to debate to their death the cable news network's right-wing gladiators?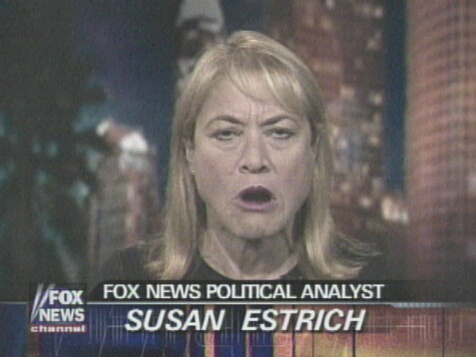 LOS ANGELES — Susan Estrich, law and political science professor at the University of Southern California, will join Quinn Emanuel Urquhart Oliver & Hedges as of counsel in its Los Angeles office.
Estrich, who is a legal and political analyst for the Fox News Channel, was appointed to serve on the National Holocaust Council and Los Angeles' City Ethics Commission. A frequent opinion columnist, Estrich is the author of several books, including "Sex and Power" and, more recently, "The Case for Hillary Clinton."
She was the first woman president of the Harvard Law Review and, as the campaign manager of then-Massachusetts Governor Michael Dukakis' 1988 presidential bid, the first woman to head a national presidential campaign.
Estrich is a former Harvard colleague of Kathleen Sullivan, the former dean of Stanford Law School and a partner in the New York and Silicon Valley offices of Los Angeles-based Quinn Emanuel.